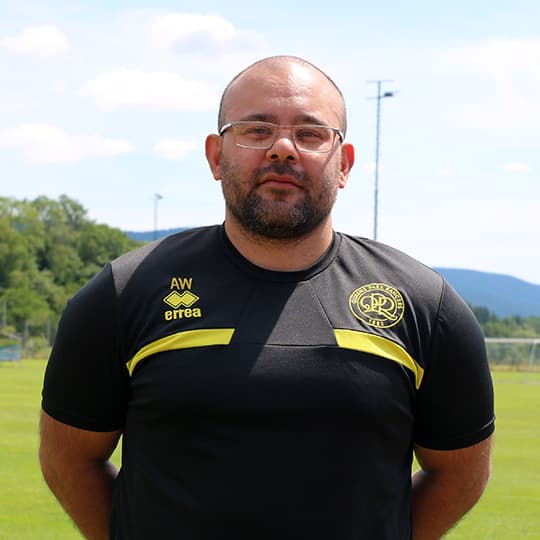 Adam Wright
Chartered Physiotherapist
Adam graduated with a Sports and Exercise Science degree from Loughborough University alongside a successful sporting career in Rugby. He then went on to complete a First Class Honours degree in Physiotherapy while working for Crystal Palace Football Club Academy.
He then joined Queens Park Rangers Football Club within the First Team medical department. Adam spent 7 years as a senior specialist rehabilitation Physiotherapist working with first-team players, international players and Premier League players. From post-surgical procedures to returning to play in elite sports, Adam has a vast amount of
experience with a variety of injuries. He has also been consulted with the England Institute of Sport regarding athlete rehab.
Adam's philosophy is to bring world class physiotherapy to all, underpinned by objective data and research. He believes that everyone should have access to improved health and performance.
Qualifications:
Chartered Physiotherapist | BSc (Hons) Physiotherapy (Brunel University) | BSc (Hons)
Sports & Exercise Science (Loughborough University) | Member of Musculoskeletal
Association of Chartered Physiotherapists (MACP) | Member of Acupuncture Association of
Chartered Physiotherapists (AACP) | Member of Football Medicine and Performance
Association (FMPA) | United Kingdom Anti-Doping in Sport Representative (UKAD) |
Advanced Trauma Medical Management in Football Accredited (ATMMIF)
Where would you recommend I go on holiday?
Zanzibar, can't beat the sandy beaches and relaxed atmosphere – Hakuna Matata!
Your best achievement to date?
Becoming a father to a beautiful and feisty girl
Your guilty pleasure dinner?